MoDocs Risk Management Lecture Series 2016
We believe our doctors should be more knowledgeable about areas where clinical practice and the law intersect, because of this belief we created the MoDocs Risk Management Lecture Series.
Earn CME Credit
This activity has been planned and implemented in accordance with the Essential Areas and Policies of the Missouri State Medical Association through the joint sponsorship of the Kansas City Society of Ophthalmology and Otolaryngology and MoDocs.  The Kansas City Society of Ophthalmology and Otolaryngology is accredited by the Missouri State Medical Association to provide continuing medical education for physicians.
Knowledgeable Speakers with pertinent educational benefits make this program a success.
Earn Savings On Your Premium
If you are currently insured by MoDocs, you may receive a 5% premium credit (maximum $1500.00) for your participation in the risk management lecture program.  This credit is in addition to any current premium discounts that you are receiving.  The credit will be applied at the renewal of your annual policy with MoDocs.  If you are not currently insured with MoDocs and you become insured with us within one year, you may be eligible for the 5% premium credit.
What Will Be Taught
The 2016 Risk Management Lecture Series will cover a number of topics relating to winning medical malpractice cases, including: depositions, HIPAA risks, medication errors and issues, plus an update on Tort Reform.
Our Distinguished Speakers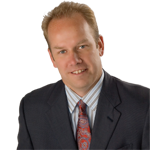 Mr. Bauman is the founding member of Bauman Law Firm, PC.  He focuses on providing guidance to physicians on risk management issues and frequently represents physicians in medical negligence cases and disciplinary proceedings before licensure boards.
J. Thaddeus Eckenrode, ESQ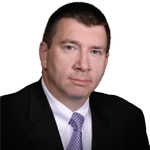 Mr. Eckenrode is the founding member of the Eckenrode-Maupin law firm.  He is a frequent speaker and author and has numerous Top Defense Verdicts.  Tad offers insights to help you understand the latest in litigation strategies and more.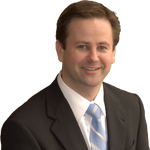 Mr. Mannion is an attorney at Bauman Law Firm, PC, where he concentrates his practice on medical professional defense and also assists physicians and health care professionals with risk management and estate planning.  After receiving his law degree from the University of Missouri at Columbia (J.D., 2000), he served as Law Clerk to Hon. Mary Rhodes Russell at the Missouri Court of Appeals, Eastern District (2000-2001), and has been in private practice ever since.  He regularly speaks at seminars regarding tort reform and risk management strategies.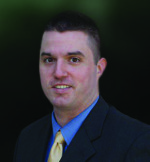 Mr. Haubrich is an associate attorney with Eckenrode-Maupin. His practice focus has been counseling healthcare providers on compliance issues related to HIPAA, HITECH, PPACA, and OSHA laws.
Attendees Reactions to the 2014 Lecture Series
Best presentation, highly informative.
The Reptile section was extremely helpful and enlightening.
Helpful in explaining our current "cap" problem in MO.
Overall Quality of this seminar was excellent!
Appreciated information of the difference between common law and status.
I liked how Tad specifically discussed terminology, including dismissed vs. tossed out vs. dropped.  I had never heard of the reptile approaches to lawsuits.  Good overview.