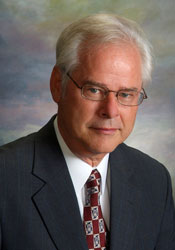 Martin M. Bauman
President and CEO, MoDocs
Attorney at Law
Martin Bauman has been in private practice of Missouri Law since 1972 in St. Joseph, Missouri.  He graduated from Northwest Missouri State with an undergraduate degree in Finance and Insurance.  He received a Juris Doctorate Degree from the University of Missouri-Kansas City.  Martin and Rob Schaaf founded MoDocs in 2004; since that time he has served as the president and chief executive officer of MoDocs.
Member:
Missouri Bar Association
United States District Court, Western District of Missouri
Below watch a short one minute video clip on the background of our president, Martin Bauman.
MoDocs Video Series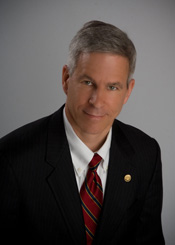 Robert O. Schaaf, MD
Secretary and Treasurer, MoDocs
Senator, 34th District
St. Joseph Family Medical Clinic, Inc.
Dr. Schaaf graduated from St. Louis University School of Medicine in 1983 and has been in family practice since.  He was elected to the Missouri House in 2002, and founded MoDocs with Martin Bauman in 2004.  As a legislator he works to find ways to help physicians care for patients, and has cosponsored or handled several key healthcare bills.  He serves on several legislative health related committees and also on the Council of the Missouri State Medical Association.
Member:
Buchanan County Medical Society
Missouri State Medical Association
American Medical Association
Southern Medical Association
American Academy of Family Physicians
Missouri Academy of Family Physicians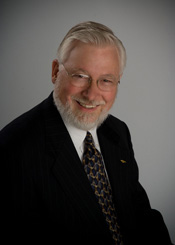 James F. Conant, MD
Chairman of the Board, MoDocs
St. Joseph Family Medical Clinic, Inc.
Dr. Conant has been in the private practice of family medicine since 1976.  He graduated from the University of Missouri-Columbia and Missouri Western State University, followed by additional training at St. John's Mercy Medical Center in St. Louis, Missouri.  Former president and chairman of the board for Health Choice (Northwest Missouri's 1st PPO).
Member:
Delegate to American Medical Association representing Missouri
Buchanan County Medical Society (Past President)
Missouri State Medical Association (Vice Counselor for Organized Medical Staff Section)
American Medical Association (Delegate to the Organized Medical Staff Section)
Medical Staff of Heartland Health System
Southern Medical Association (Missouri Counselor)
American Academy of Family Physicians (Fellow)
Missouri State Hospital Utilization Review Committee (Former Member)
Missouri Department of Social Services Physician's Advisory Committee to the Division of Aging (Former Member)
Jefferson Memorial Hospital (Former Chief of Staff)
Distinguished Alumnus of Missouri Western State University