Paul Schoenlaub, MoDocs' General Counsel, is an ultra runner; he regularly visits Colorado and Arkansas to run 50-100 mile races, also known as Ultra races. Paul also helps manage an Ultra race right here in Missouri called the Ozark Trail 100.
On April 2nd, 2016, Paul ran in the Prairie Spirit 100 mile Ultra race in Ottawa, Kansas. He finished first overall, with a total time of 18 hours, 16 minutes, and 33 seconds. His average time per mile was 10 minutes, 58 seconds.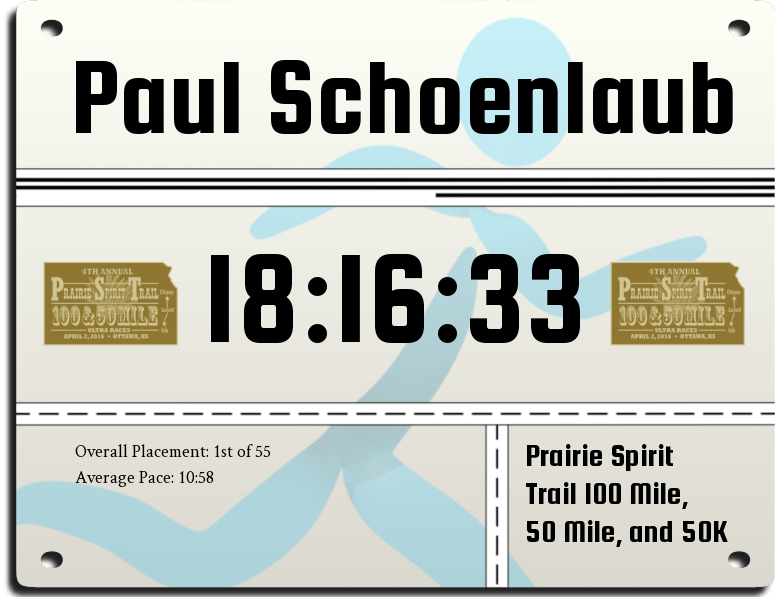 This was Paul's first career first-place-overall finish in an Ultra race. You can see the complete list of results here.
Congratulations on your win, Paul!